The ABCs Of Having Your Home On The Market
Thinking of Selling? Now is definitely the time! Here are a few tips we use to prep our sellers for having a home on the market.

Always expect the house to be shown at the worst possible time. When you leave your home, try to straighten things and/or hide anything that you do not have time to straighten. Before you leave for work, tidy up the house, make beds and do the dishes. Now you will be able to approve an appointment in the middle of the day, before you get home. Also, make sure you leave a listing brochure out for the buyers to review all the details about your home. We will provide you with the listing brochure soon after listing.
Be prepared for surprises and some disappointments. Real estate agents are usually showing several homes at a time—in fact they will rarely show just your property. This means they may be running late or get so far behind schedule they have to skip seeing some of the homes on their tour. Sometimes a buyer will drive up and choose not to go inside. Unfortunately, this is part of taking the good with the bad. It is best if you leave when your home is being shown. Realtors need to do their best to overcome any objections and to speak freely to sell the strong points to their buyers. It is fine to stay at your house until they arrive — simply slip out as soon as you see them drive up or soon thereafter. It is always best that you leave 15 minutes before your scheduled showing. This way you will be gone if they show up early and you will not be playing musical cars in the driveway. We always want the buyers to be comfortable when they are at your home. If they run into you or know that you are around, it may distract them from enjoying your home. Remember, buyer's emotions and feelings about a home are one of the major factors in their decision process. Let's do all we can to make sure they feel welcome.
Call if something comes up, in cases such as a family emergency, a sick family member or if you are going to be hosting a party. We will be happy to block all showings for those times when it is necessary. Our goal is to get you an offer as quickly as possible —and to do this the house must be available for showings. So we will proactively reschedule any showing conflicts. We answer our phones and know that communication is the key to a smooth and successful transaction and we encourage our clients to reach out to us.
There are a lot of steps in a real estate transaction. The award winning staff at The Schnepp Home Selling Team has over 20 years of experience to put to work for you. With dedicated buyers agents, listing agents, listing coordinator, and closing coordinator - you can be assured that we will handle every detail for you.
Call Tim & Julie Schnepp and the Schnepp Home Selling Team at RE/MAX Real Estate Services today 765-778-3573 | Jschnepp@remax.net
Want to know the value of your home? Start with a free home valuation Here.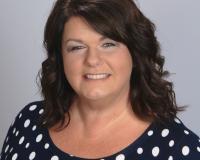 Author:
Julie Schnepp
Phone:
765-617-9430
Dated:
March 18th 2015
Views:
775
About Julie: Co-Founder and President of the RE/MAX Legacy Team Throughout her career, Julie has received many...