Rick Rogers EMT
Adams Township/Markleville Volunteer Fire Department awards Rick Rogers EMT of the year! Rick's peers voted and awarded him with this honor. Rick is the son of Cheryl and JD Rogers of Pendleton.At only 22, Rick is the full time EMS director for Adams Township. Along with this position, he also is a volunteer fireman for Adams Township and recently became
a volunteer EMT for Pendleton Fire Department.Adam's Township fire/ambulance department has about 30 volunteers and responds to about 350-400 runs per year. Rogers shared with us that both of these departments are well trained and have amazing volunteers.
Rick's big brother, Nick Rogers, is our son in law. Rick has been around our family for over 15 years and we definitely consider him family. Rick stated, "Being around Tim Schnepp and hearing the stories about the fire department and ambulance is what got me interested in this field. I can remember going to the fire station with him." Tim was a volunteer at Pendleton Fire Department for over 20 years.
It seems like only yesterday when Rick was watching Tim run out the door with his pager blaring heading to a fire call. Now the roles have reversed, I am watching Rick run out of our house with his pager and keys off to help the next person in need. It makes my heart so proud of what this young man has accomplished and his commitment to our community.We hope you never have to call 911, but know if you do people like Rick and his fellow crew members are preparing each day for that call! EMT's are the quiet calming voice in the midst of your emergency. You will find them right beside you holding your hand assuring you that you'll be alright!
Thank a volunteer today! If you are interested in becoming a volunteer, contact your local fire department.
Congratulations, Rick!
Tim and Julie Schnepp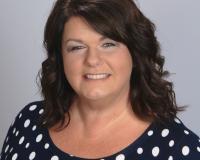 Author:
Julie Schnepp
Phone:
765-617-9430
Dated:
December 29th 2015
Views:
2,357
About Julie: Co-Founder and President of the RE/MAX Legacy Team Throughout her career, Julie has received many...