Open House Sunday August 20th Historic Downtown Pendleton
Open House Sunday, August 20th in Historic Downtown Pendleton, IN.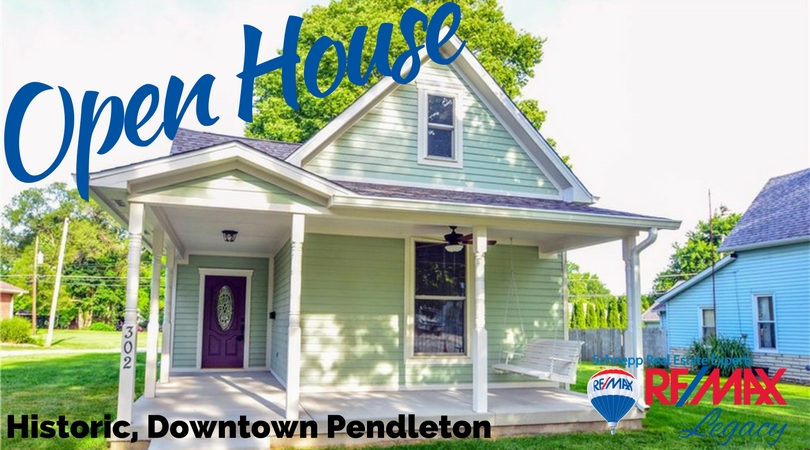 Offered at: $228,900
MLS: 21494762 Type: Single Family County: Madison City: Pendleton Area: 4816-madison - Fall Creek Neighborhood: No Subdivision Zip: 46064 Style: Historic
# Rooms: 11 Stories: 1 Taxes: $842

This turn of the century charmer has been completely remodeled inside and out! Open concept kitchen features beautiful new cabinets, high end stainless steel appliances and stunning granite countertops. The main level boasts 2 bedrooms and a large family/dining room and upstairs has been transformed into a HUGE master suite with full bath and walk in closet. Brand new deck overlooks a large lot just a minute walk from popular downtown. New roof, windows, siding, HVAC, tankless hot water heater.

Let's take a look back to see how far this charming home has come....
BEAUTIFULLY RESTORED HOME ON HISTORIC PENDLETON AVE FEATURES 19TH CENTURY CHARACTER WITH 21ST CENTURY CONVENIENCES.
Local Investor, Scott Hubbard, and family have taken on bringing this once beautiful home, back to its former glory, while filtering in modern-day conveniences. Scott and his family have been long-time clients of RE/MAX Legacy and offering this home for sale through Listing Brokers, Nick & Leigh Ann Rogers.


Q: What made you decide to start restoring homes?
A: Having always enjoyed woodworking, building construction and home improvement projects but never having the time to pursue those interests while working, this seemed like the perfect post-retirement hobby to pursue. Our original plan was to find homes that needed predominately cosmetic improvements that we could do the majority of the remodeling ourselves, but finding those properties in Pendleton at a price point that would allow even a small profit to be made is a difficult task. As a result, our first two projects have been complete rebuild projects which have required significant contributions from professional contractors. We are doing the design work ourselves and we will do a lot of the finish work on our own, but we will leave the demanding demolition and construction tasks in the middle to the pro's.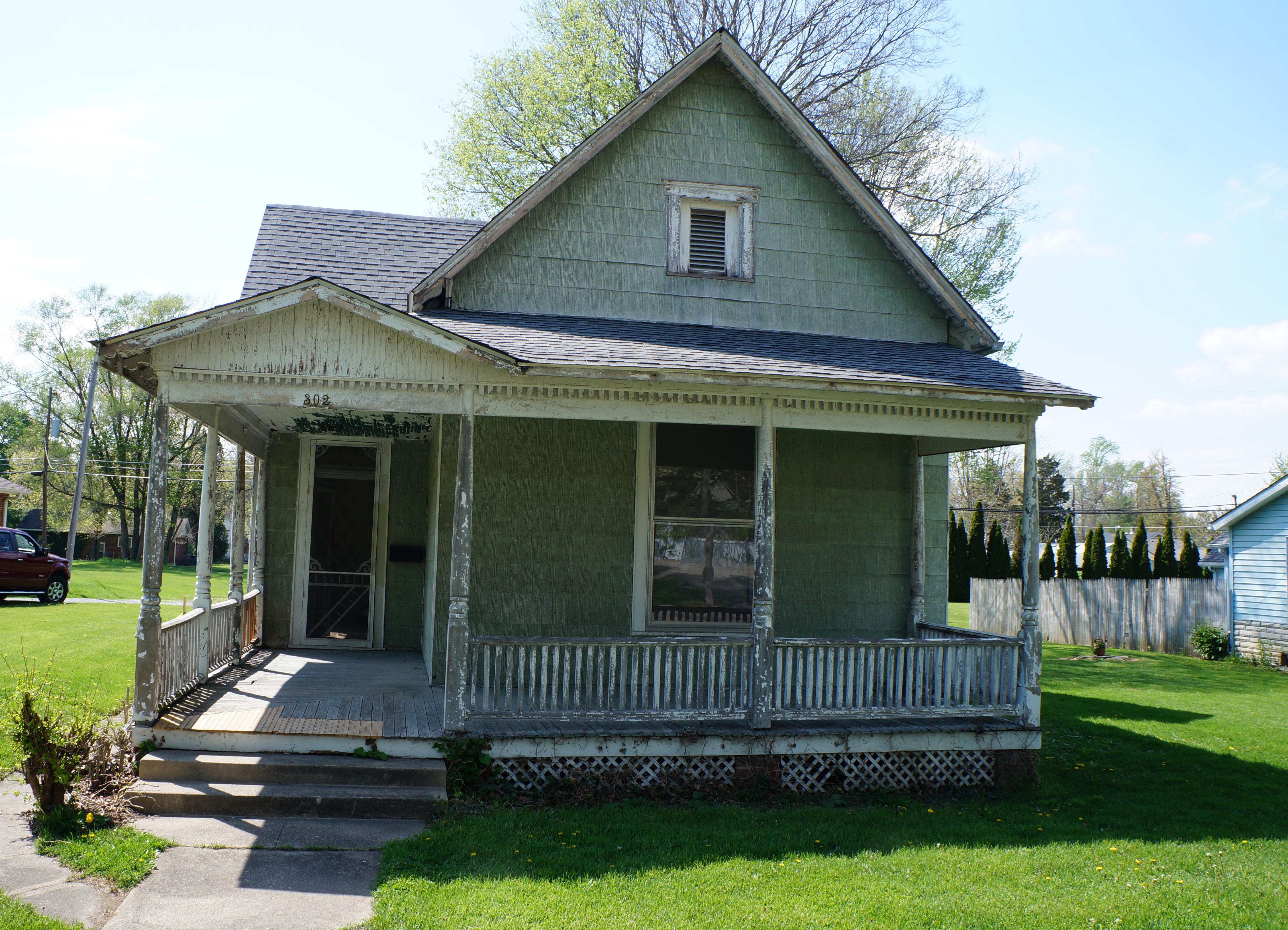 Q: Why restore homes in Pendleton? What draws you to this town?
A: There are two primary reasons why we decided to restore homes in Pendleton, one slanted along the axis of social responsibility, the other grounded more in financial rationale.
Pendleton has been home to us for 22 years now, so if we are going to invest time, money, and effort to restore homes, we would prefer to make those investments in the town we love and the town we call home. Pendleton is a great town and a great community, so if we can do even a little to help keep it beautiful and thriving, we would prefer to spend our efforts here and not somewhere else.
From a financial perspective, Pendleton and the South Madison School District is a high demand real estate market right now. As such, we stand a much better chance of getting our money back on homes restored in the Pendleton area than in other surrounding areas where the market is not quite as friendly.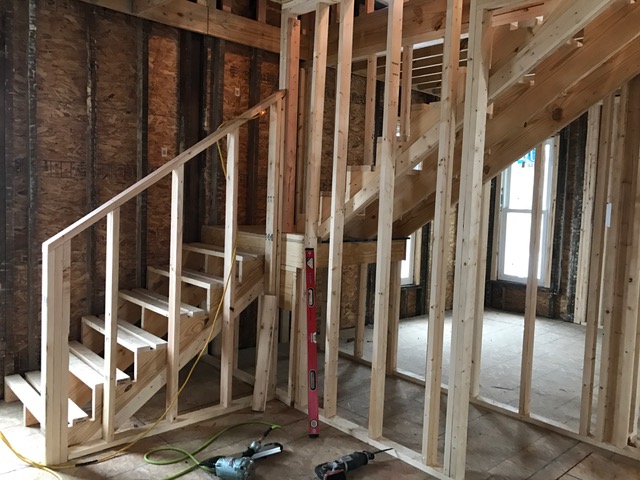 Q: Tell me about the Pendleton Ave home. What was it like before you started the renovation?
A: It was in pretty rough shape. We actually were not sure if it could be saved or not. The first question for the contractor was, "is it a fixer-upper, or a tearer-downer?". His initial thought was that it could be saved, but it would be less expensive to bulldoze it down and rebuild a new one in its place. We couldn't do that. If the only option would have been to tear it down, we would have put it back on the market and let someone else have the unenviable task of tearing down a piece of history.
The exterior looked like it had not seen a coat of fresh paint in several decades. The front porch creaked and squeaked if you were brave enough to stroll across it. The interior looked slightly better than the exterior, but the saggy floors and the wet spots on the plaster hinted that some major work was lurking beneath the surface. From day one there was no question, this was going to be a complete gut and rebuild.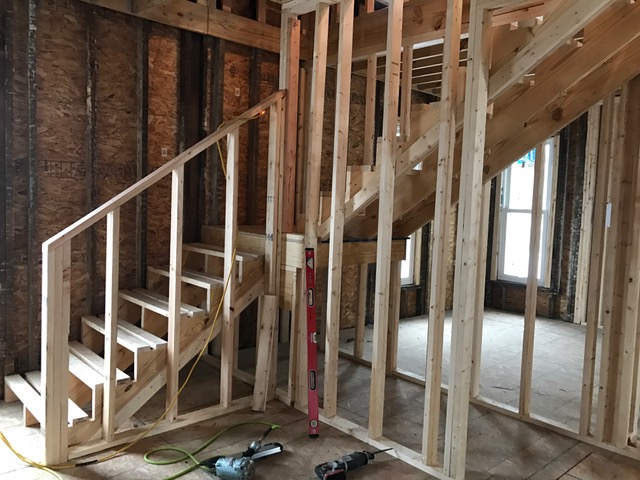 Q: What is your vision for the finished product of this home?
A: Our objective from a design standpoint has been to preserve as much of the 19th century character and charm as possible while still bringing 21st century convenience features into the design. That means things like high ceilings, tall doors and doorways, original sized windows, era appropriate trim and woodwork have been preserved or replicated. On the 21st century side of that equation, it means things like creating a beautiful modern kitchen, replacing the old boiler with a state-of-the-art HVAC system, replacing the creaking wooden porch floor with a poured concrete slab, modifying the floor plan up to accommodate an open concept kitchen/dining room/living room, and constructing a second floor master suite.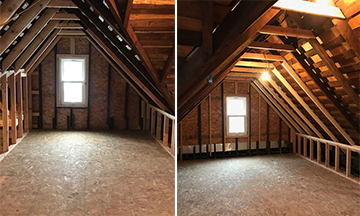 Q: What has been the most challenging part of this renovation?
A: The decision to build out the open attic space into a 2nd floor master suite turned out to be significantly more challenging than anticipated. We hired an architect to evaluate if there really was enough space and structural integrity to build out the second floor. The initial assessment was, "Should not be a problem", but that assessment was hindered by only being able to see the floor joists for the 2nd floor and not being able to see the underlying support structure hidden inside the walls and ceilings of the first floor.
Once the plaster was removed from the walls and ceilings, it became painfully obvious that the existing ceiling structure was simply not capable of supporting a second floor the way it had been originally built. It was only built to support the weight of the plaster ceiling, not the weight of a 2nd floor.
That left us with two options: 1) forget about building the master suite and keep the house as a two bedroom, one bath dwelling, or 2) rebuild the entire interior wall and ceiling structure to support the 2nd floor. Never shying away from a challenge, we opted for number 2 and proceeded to demo all of the interior wall studs and ceiling joists. At one point in time, it looked more like a basketball gymnasium than a house, just a wide open shell with no walls or ceilings.
The silver lining though was that since we were rebuilding all of the walls anyway, we could seize the opportunity and create an open concept living area.
Q: When do you project the renovation will be completed?
A: It is looking like late April to early May will be the completion date. The drywall is hung, but there is a lot of interior work still remaining to get it trimmed, finished, and ready to hang out the For Sale sign.
Q: Any local contractors/providers you would like to give a shout out to?
A: A special thanks has to go out to Isaac's Home Improvements for all of the work they have done to help us convert our little turn of the century charmer into a beautiful home that will make someone a wonderful home for many decades to come. From roofing, to siding, to windows, to building walls and ceilings, they have done all of the hard work allowing us to tackle the less demanding design tasks.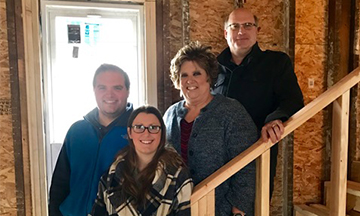 Scott & his wife Sabrina Hubbard, daughter Brittney Ebbert and son Nick Hubbard
Q: Any plans to restore in the future? Any other projects you are currently working on?
A: We currently have two houses that we are restoring, the one here on Pendleton Avenue and a beautiful 3900 sq. ft. split level house in the country. Two houses at a time is about our limit. We would prefer to do a small number of houses and spend the time and effort to really do them right versus taking on a bunch of projects and just trying to turn them around as fast as possible. Quality versus quantity is our preferred mode of operation. With the house on Pendleton Avenue nearing completion, we are just now starting a search for our next project house.
You can follow the progress on all of our current projects on our website at www.homestransformedllc.com

Scott and his family have been long-time clients of RE/MAX Legacy and are offering this home for sale through Listing Brokers, Nick & Leigh Ann Rogers. Call or text 765.274.4781 for your private showing.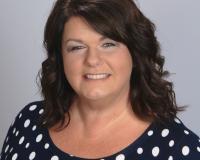 Author:
Julie Schnepp
Phone:
765-617-9430
Dated:
August 17th 2017
Views:
598
About Julie: Co-Founder and President of the RE/MAX Legacy Team Throughout her career, Julie has received many...