New Indiana Drivers License Requirements
Have you heard yet about Real ID? You'll become an expert the next time you go to your local BMV to renew your Indiana driver's license. First, make sure you renew on time to avoid expiration fees. If you're under 75 years of age, you probably have to renew your license every six years. Be sure to check the latest guidelines every now and then so you're not caught off guard about a new requirement.

Now, about that Real ID. Our advice is to prepare ahead of time. Whether you're renewing your existing driver's license or apply for your very first one (congrats!), it's recommended that your Indiana license be compliant with Real ID.
What is Real ID? Basically the term describes a set of document requirements for obtaining driver's licenses and/or other identification credential. Real ID is not limited to Indiana; this is a federal initiative.
And, be aware that it's possible to renew an existing license without making it Real ID-compliant. However, a driver's license without Real ID will not be accepted as a federal identification starting on Oct. 1, 2020. And, without a proper federal ID you cannot board an airplane. You can also be denied access to government facilities including military bases.
So, it makes sense to become Real ID compliant. To do so, you'll have to show up in person at your local BMV. And, you must have the following documents:
One original document to establish identity. This can be an original or certified birth certificate or an unexpired U.S. passport. Don't have either one? Research your options here.

One original document to establish legal status. This can also be an original or certified birth certificate or current U.S. Passport. Other documents may work; call your BMV or check the link above.

One original document that shows your name and Social Security number. Your social security card, W-2 form, 1099 form or pay stub showing your name and Social Security number will work.

Two original documents with your name and Indiana residential address. (P.O. boxes not accepted). You can use an Indiana voter registration card, change of address confirmation from the post office, your Indiana property survey, utility bill or credit card bill issued within last 60 days, hospital or doctor bill issued within last 60 days, residential mortgage contract, bank statement or bank transaction receipt dated within last 60 days, current homeowner's or renter's insurance policy, W-2 form, property tax bill, and more. The list of acceptable residential documents is long; please contact your BMV if you have questions about your residential papers.
Keep this list handy so you'll be ready for your next driver's license renewal. And, if you're applying for a driver's license or other ID card for the first time, be ready for these Real ID requirements. Guidelines can change without much warning, so you may want to call your local BMV to confirm the Real ID rules before you go. Good luck!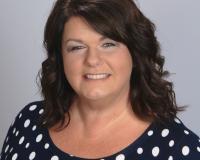 Author:
Julie Schnepp
Phone:
765-617-9430
Dated:
May 8th 2018
Views:
557
About Julie: Co-Founder and President of the RE/MAX Legacy Team Throughout her career, Julie has received many...