Homes Are Selling In Central Indiana
RE/MAX Legacy has been listing and selling homes
for over 24 years in Central Indiana!
Recently, our Associate Brokers have sold homes in Pendleton, Anderson, Fishers, and Noblesville and have sold everything from single family homes to condos. Buyers are looking now and mortgage interest rates are still low. If you're on the fence, now is a good time to list your home with RE/MAX Legacy.
If you've ever thought about selling your home, you know that the first question that comes to mind is,
"When should I take the next step?"
Sure, it may seem inconvenient to move in the colder months – but studies have shown that listing in the winter can pay off.

If you're thinking of listing, waiting until spring can put your home in higher competition and provide the advantage to the buyer. More homes on the market means more for a buyer to choose from and buyers are more likely to be looking for a deal. Sellers can expect more realistic negotiations when the playing field is level.

On the flip side, buyers have benefits in the winter months as well, as sellers also tend to be more realistic. The home sale process, including appraisals, inspections and closings can be less stressful when these key professionals have fewer files on their desk. Makes sense, doesn't it? Less competition, less workload on key players and more realistic buyers makes the sales outlook more desirable.

What does that mean for you? If you are thinking of selling and you're ready to take the first step, there's no better time than now. Waiting can hurt you in the long run. You may be thinking, what's the first step? Call RE/MAX Legacy Their sales numbers outweigh the competition and their years of experience serve to benefit you! We'll schedule a time to come out and take a look at your home, get to know you and talk to you about what comes next. Best part? If you aren't ready now, we can provide you with updated valuations of your home until the timing is right for you.

When you're ready to move forward, Move With Legacy. (317) 747-1070

ABOUT RE/MAX Legacy - Owners/Brokers Tim and Julie Schnepp
Meet our Pendleton Office Agents Here
Location: 6692 S State Road 67, Pendleton IN
Contact: (765) 778-3573
Meet our Noblesville Office Agents Here
Location: 17160 Dragonfly Dr, Ste 300, Noblesville, IN
Contact (317) 747-1070
Read what our Clients are Saying Here and Here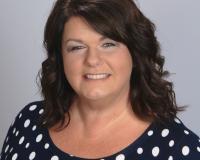 Author:
Julie Schnepp
Phone:
765-617-9430
Dated:
November 10th 2016
Views:
389
About Julie: Co-Founder and President of the RE/MAX Legacy Team Throughout her career, Julie has received many...