Dr Cowan Now Certified Chiropractic Sports Physician
Press ReleaseDr. Daryl V. Cowan B.S., D.C., Lc. M.T., Lc. Ac.CCSP of Pendleton, IN has obtained the postgraduate designation of Certified Chiropractic Sports Physician® (CCSP®) by the American Chiropractic Board of Sports Physicians™ (ACBSP™). He has been practicing chiropractic care in Pendleton since July 5th, 1994.
The CCSP certification requires the doctor to attend a minimum of 100 hours of a 120 hour postgraduate program. This instruction is specific to physical fitness and the evaluation and treatment of injuries encountered in sports. Following the completion of these hours, the doctor must then take and successfully pass a comprehensive written examination.
This training will aid the doctor in the prevention and treatment of athletic injuries by enhancing diagnostic skills and patient care. The CCSP® certification exists to provide a uniform standard of education that assures teams and athletes that the doctor has met a minimum level of competency in chiropractic sports medicine. Dr. Cowan joins over 5500 others internationally who hold this designation.
If you are interested in having your sports event covered, please contact Dr. Daryl V. Cowan at 765-778-7399 or call the American Chiropractic Board of Sports Physicians at 844-327-2255.
Cowan Chiropractic Wellness Center is available to service sports injury and enhanced performance, pregnancy before, during and after, and wellness for the whole family. His teaching background has always fostered a love of learning as he has continued to further his scope of practice through several advanced certifications. First being a certified Massage Therapist, massage teacher/lecturer. He studied Pfrimmer Deep Muscle Therapy at Alexandria School of Scientific Therapeutics and Swedish and Precision Neuromusculo Therapy at Healthy Lifestyle School of Massage Therapy. Dr. Cowan holds a certificate of Chiropractic Nutrition Specialist. He has worked with many student athletes as well as professional level through his years. Dr. Cowan has also received additional training for Pregnancy chiropractic including breech turning techniques.
Dr. Cowan has recently turned his interest to learning disabilities and reading difficulties with students. Specifically Dyslexia. Dr. Cowan has been a basic and intermediate level tutor for the Dyslexic Institute of Indiana. Also, Dr. Cowan is now a regional parent resource for IN SOURCE Indiana Resource Center for Families with Special Needs. This training allows him to educate other parents as well as advocate for students regarding their special educational needs.
To schedule your next chiropractic exam call 765-778-7399 or look them up online at http://www.cowanchiropracticcenter.com.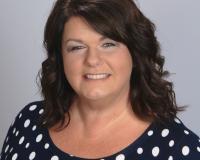 Author:
Julie Schnepp
Phone:
765-617-9430
Dated:
June 15th 2017
Views:
652
About Julie: Co-Founder and President of the RE/MAX Legacy Team Throughout her career, Julie has received many...