Burrow Tiny Homes
A Bright Door to Tiny Living
After 17 years in the home building industry, Brian DeShong, a local Pendleton builder, was intrigued by the concept of minimalist living. Over the last couple of years, Brian began developing his vision and started working on his first tiny home. When asked about his inspiration, he said "I love the idea of simplifying life."
Brian established Burrow Tiny Homes and intends to give buyers three to four models to choose from or the option to custom build. Burrow Tiny Homes is also developing a design specifically for hunters, as well as a toy hauler version. All of the tiny homes will be built to ANSI standards and certified as RVs.
This particular tiny home will have electric-based heating and air, rough in for solar energy, running water, a composting waste disposal system, two queen size loft spaces and dual purpose/multi-functional design elements. Burrow Tiny Homes also intends to provide an option for a fully furnished and designed interior.
Tiny houses are traditionally anywhere from 400 square feet or less, even as little as 80 square feet. As the trend grows, builders are adapting the concept to include a wider range of sizes and layouts, depending on the buyer's overall goal. There are several attractive reasons for downsizing, including lower cost of living, reduction in material possessions, reduction in energy consumption and a greater sense of freedom.
Learn more about Burrow Tiny Homes by contacting Brian 765-610-1937
Let us know what you think of the concept. Would you like to live in a tiny home? Would you consider one for a possible lake house or vacation home?
We will be doing a follow up story showing off the interior!
Stay tuned,
RE/MAX Legacy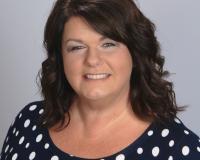 Author:
Julie Schnepp
Phone:
765-617-9430
Dated:
December 17th 2015
Views:
2,744
About Julie: Co-Founder and President of the RE/MAX Legacy Team Throughout her career, Julie has received many...